For Bag End I rehaired him with green and yellow, favourite colours for Hobbits to wear, and curled the hair in tight ringlets before separating them to give that distinctive Hobbit curly hair. For Erebor I rehaired him in two shades of dark blue (After Midnight and Pacific Ocean), and streaks of Starlight, which mimic Thorin's sexy silver streaks and also mithril.
I'm particularly proud of the writing on their none-display sides, which is in the style of the writing on Thorin's map, and of the mark that Gandalf left on Bilbo's door on Bag End's foot.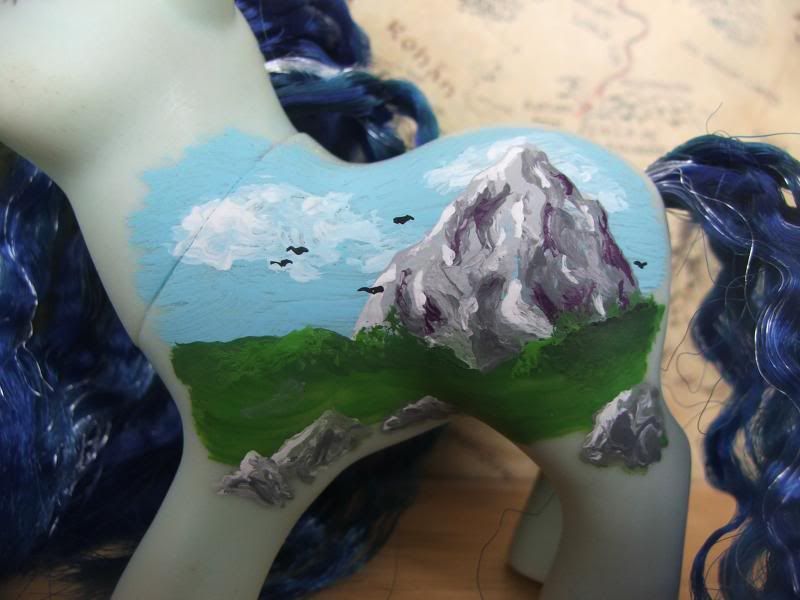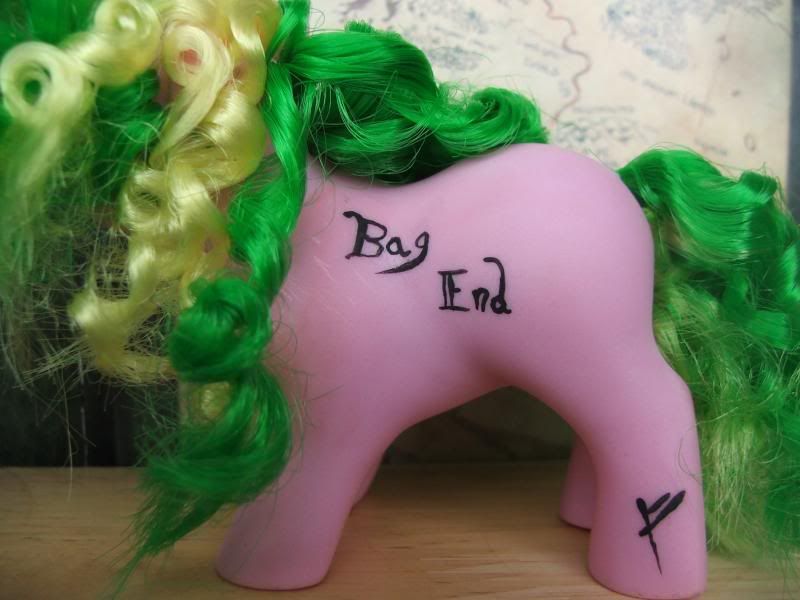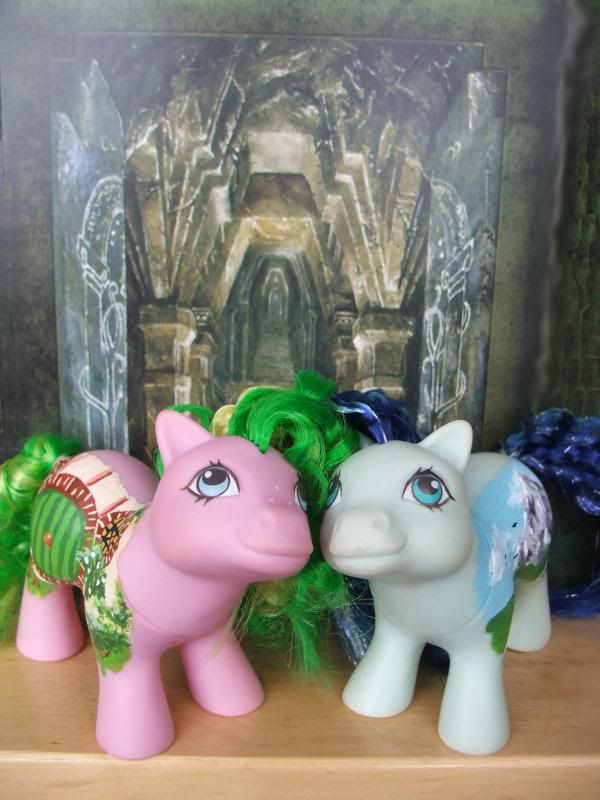 A pair of baby pony customs to represent Bag End and Erebor- The Lonely Mountain, from the book and film "The Hobbit".
Current Mood:

bouncy

Current Music:

Mumford & Sons - The Cave